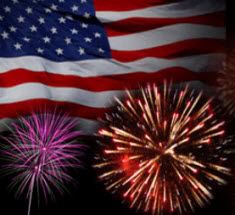 The Labor Day weekend is only a month away, and it's time to plan the last 'summer' getaway with your family or friends to make the most out of the upcoming long weekend. As Labor Day officially indicates the finale of the summer season and marks the onset of the winter, here's your last chance to soak up the sun and enjoy a pleasant outdoorsy outing.
This Labor Day weekend, Tours4Fun has handpicked the perfect summer getaways that promise a quality time amidst the nature and offer an opportunity to max out on the charming weather by taking you to some of the most popular destinations in the Western and Southwestern cities of United States. To get a taste of the much envied summertime in California, book our 3-Day Lake Tahoe-Napa Valley-Sequoia National Park tour. To absorb the Southwestern beauty that exists in Arizona, Utah, and enjoy a fun-filled night in the Sin City, book our 3-Day Lake Powell, Lake Powell, Zion National Park, and Bryce National Park tour. There cannot be a better and an affordable way to spend the last few days of summer than spending it in the cities that show off their best avatars during this season.
As our Labor Day weekend tours are impressively reasonably priced, airport transfer is not included as a part of the packages. People who are planning on visiting California, Arizona, and Utah this month should not miss this chance of including our cost-effective Labor Day tours as a part of their summer excursion. If you are planning an extended visit and are concerned about the accommodation expenses, we recommend you to rely on Hotels Combined, an effective hotel search engine that combines all hotel deals from all major travel websites into one free, quick and easy search.
Here are a few more Labor Tours to consider:
1-Day Hollywood and Universal Studios Tour Only $83
1-Day San Diego Seaworld Tour Only $83
Universal Studios + L.A. by Night Tour Only $120
Baja Mexico Coastal Day Tour Only $77
Yellowstone National Park Full Day Tour Only $262
3-Day Bus Tour to Washington D.C. , Philadelphia, Niagara Falls from New York (Super Value Tour) Only $132

4-Day Orlando Vacation Package – 2 Theme Parks at Your Choice (3-Night Hotel Accommodations & Airport Transfers Inclusive) Only $331
3-Day Bus Tour to Las Vegas, Grand Canyon West (Skywalk), Hoover Dam from Los Angeles Only $110