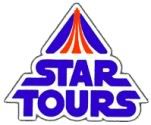 The Internet world is abuzz recently with the recent release of a trailer that provides a potential sneak peak at what's to come when Disney releases the next package tour to a galaxy far, far away.
Proving that Star Wars continues to be a phenomenon that some people just can't get enough of, people embarking on tours of California can now anticipate a new version of Star Tours, the George Lucas/Disney collaboration, which will open at Disneyland. The new ride will feature many of the great things we've come to expect from Disney with trips to various planets on the agenda for people taking one of the sightseeing package tours offered.
The previous incarnation of Star Tours saw sightseeing tours led by a droid that were supposed to take people to a moon near Endor. However, those plans don't come to fruition, with several mishaps leading to passengers going on the adventure of a lifetime. No one's quite sure what will happen on this next set of adventures, but you can bet it'll be well-worth the wait to find out.
Plan your next tour of California to make sure that you're one of the first ones to take part in the next series of Star Wars-based adventures and get set for the ride of a lifetime with Tours4Fun!