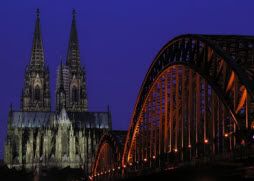 US tourists will be delighted to hear that over the past six months, the euro has dropped about 17% against the dollar, making it much more economical to tour Europe this summer. American travelers are encouraged to take advantage of the weak euro and not only book lodging arrangements, but to reserve plane tickets and take advantage of shopping deals as well.
While current plane ticket prices are significantly more expensive in comparison to last year's fares, travel experts suggest that purchasing a flight within the next few weeks would be ideal, seeing that prices usually skyrocket mid-June. But don't let the high ticket prices discourage you from traveling to Europe; keep in mind how much you'll be saving with a strong dollar upon arrival. However, for those who wish to travel to Portugal or Ireland, there couldn't be a better time than now, as these flights are currently lower than average.
Hotel and lodging establishments are aware of the higher airfare costs, and are subsequently lowering their rates to increase occupancy. Many 5-Star hotels, Spain luxury hotels, and luxury hotels in Amsterdam have significantly discounted their usual rates, saving the guest an average of about $100 a night. European store owners have also suffered throughout the country's economic hardship, forcing them to lower prices to attract customers. While Europe is famous for providing some of the world's most high-end brands and department stores, it won't be impossible to discover great deals within smaller boutiques. Many store owners will be discounting items until September, in hopes of drawing summer crowds.
Take advantage of this rare opportunity to save in Europe! Live, eat, and shop (and at a bargain!) at some of Europe's most inspiring cities.